慶應小林研ベニア・ハウス
Veneer House System
2016~
Keio University SFC
Professor Hiroto Kobayashi
Adj. Asst. Prof. Kaz Yoneda
Students (order of last name):
Kouichiro Araki
Rihoko Hiraki
Hanako Kato
Taichi Kubo
Urara Matsuno
Kentaro Oiwa
Mayuko Oizumi
Miyu Oka
Xing Tong
Annabell Stubbs
Masako Sugawara
Tetsuya Yamamoto
Collaborators:
Roni Ribarić (Vis)
Ivo Vojkovic (Vis)
Structural Engineering:
Akira Suzuki / ASA
Sponsors:
Autodesk Japan
Daiwa Lease Co. Ltd.
Seihoku Corporation
Shineikougei Co. Ltd.
Arch-type sea-side pavilion at Shichigahama, Miyagi Prefecture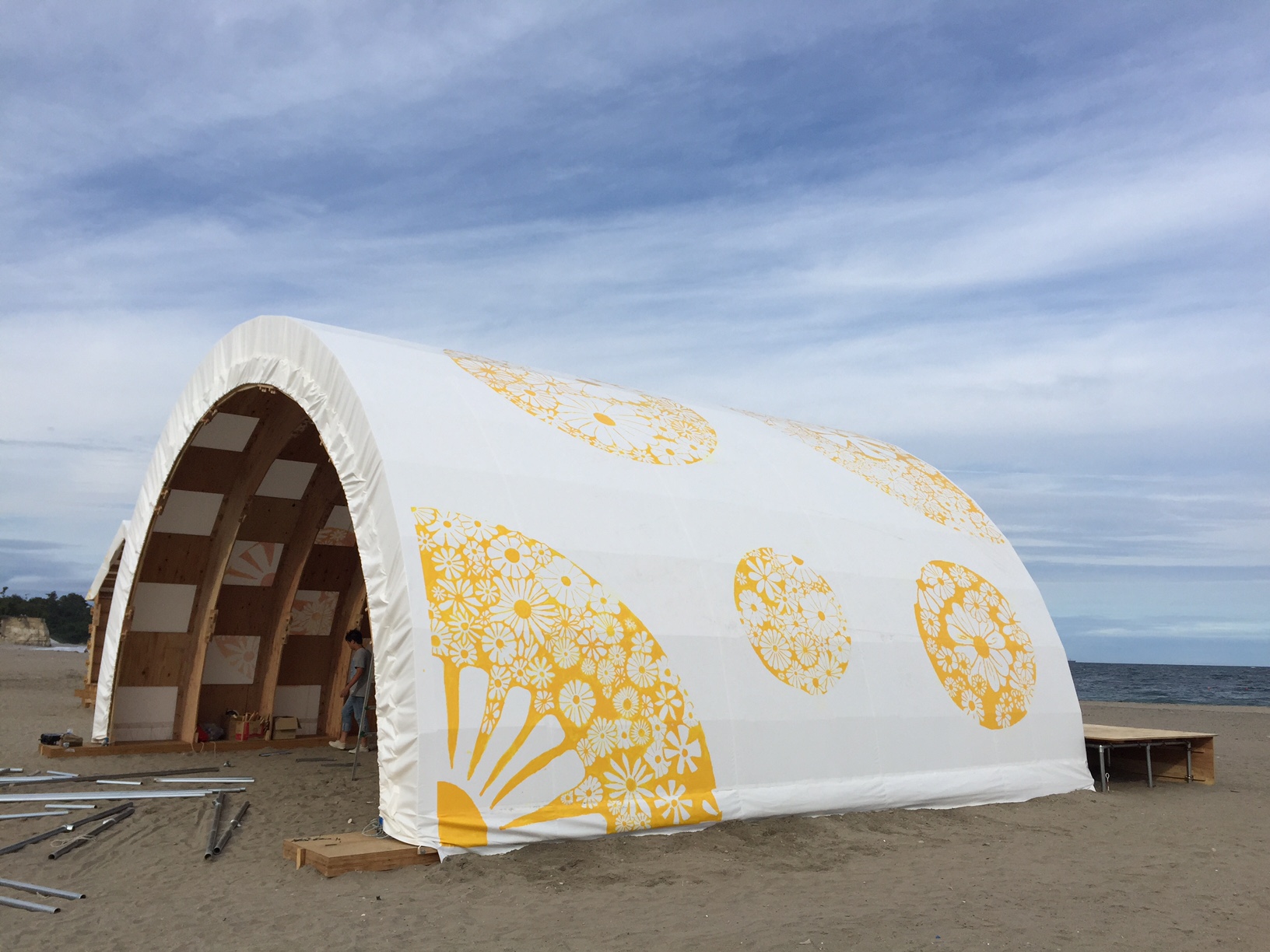 Tea-house structure at Vis, Croatia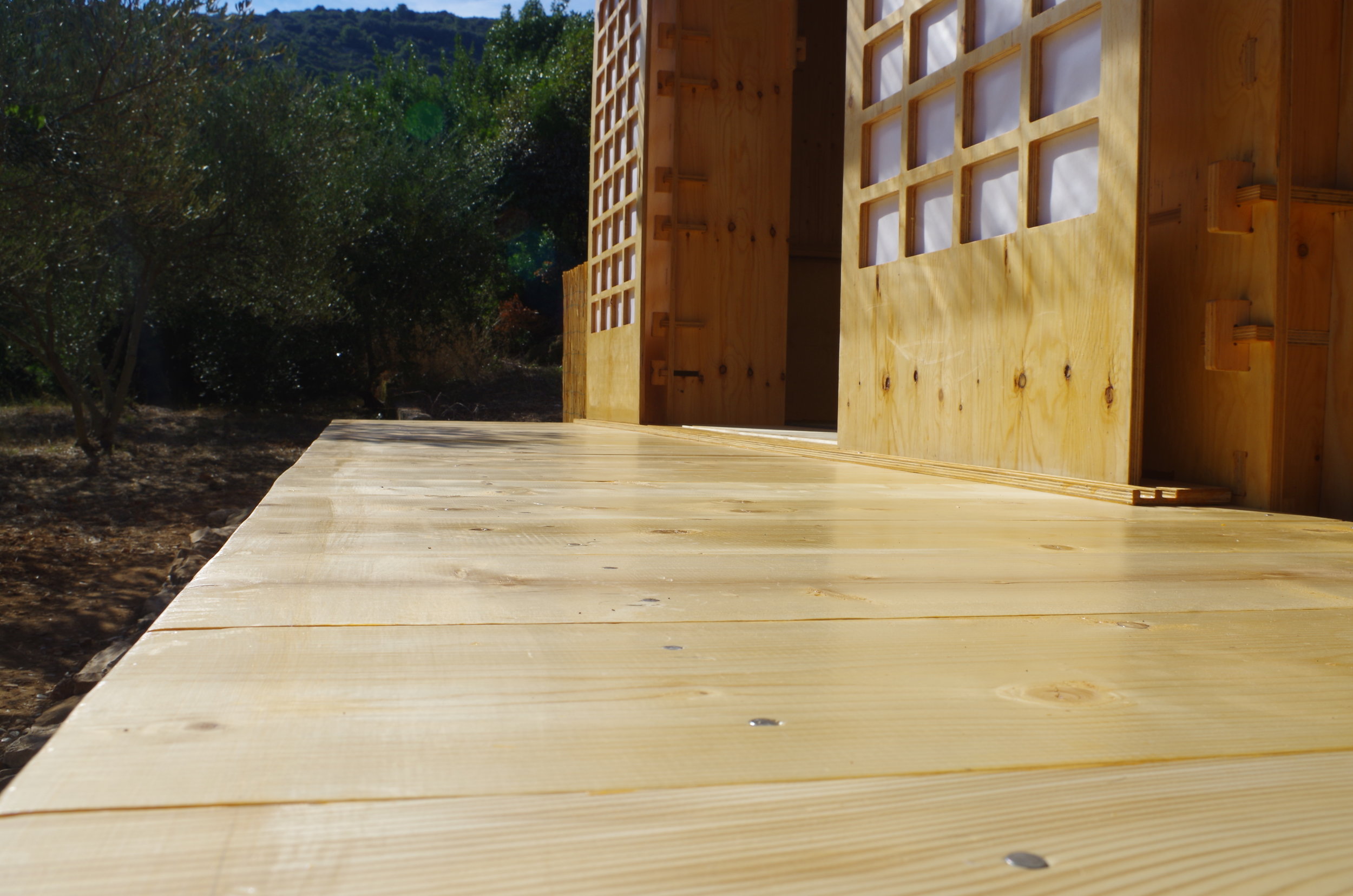 趣旨
東日本大震災を契機としたセルフビルドによる簡易建築手法の開発を行っている。材料とするベニア合板は、間伐材から作られるため環境問題の解決に向けた自然資源の有効活用となるのみならず価格が低廉である上、寸法体系の精度が高いことからデジタル加工に適しており、プロフェッショナルの鍛錬されたスキルを必要としない簡便な建築の建設を可能とする。また。建築の利用者自ら建設に加わることにより、人と建築の関係が近づき建築そのものに対する愛着が増し、完成後の利用に積極的な関与が見込める。現在まで東北、
ミャンマー、フィリピン、ネパールなどの被災地のコミュニティ施設を建設してきた。今後はコミュニティの再生や発展のための道具として広く利用できる仕組みの開発を行っていく。
Abstract
We are developing easily deployable architectural construction method via self-build stemming from our experiences after 3/11, Great Eastern Japan Earthquake. Our material choice of plywood veneer boards is based on its relative affordability and effective use of underutilized natural resources, in this case thinned wood, to address environmental issues. It is, also, suitable for digital fabrication due to its precise dimension system, and makes possible easily constructible building type that does not require professional or sophisticated skill sets. Moreover, the involvement of final users in the construction process engenders a closer relationship between that persons and architecture, thereby increasing mutual attachment. There is a promising and inherent potential in its active use after the completion. To this day, this building system has been used in various community facilities in disaster-striken areas, such as Tohoku Region, Myanmar, Philippines, and Nepal. Towards the future, we are currently developing a system that has wider uses for community regeneration and development.